Captain Tom Moore 100 Challenge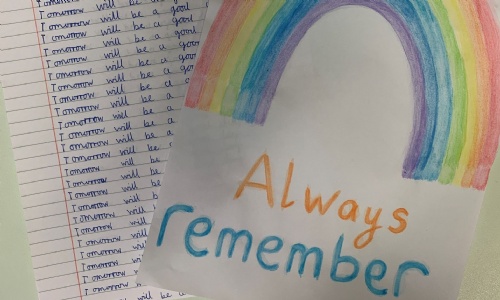 We are extremely pleased to be able to tell you that 22 children and Mr Burden (along with his family) took part in our Captain Tom Moore 100 Challenge. We had a variety of 100's completed with photos highlights below: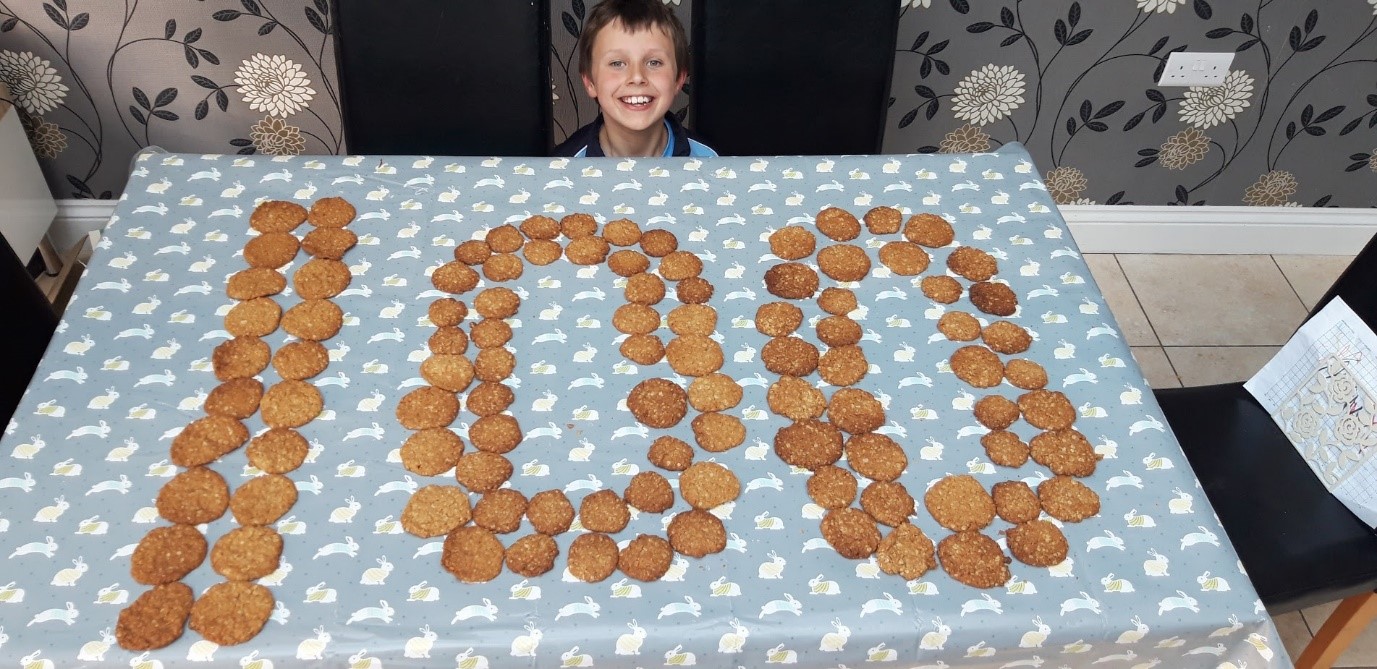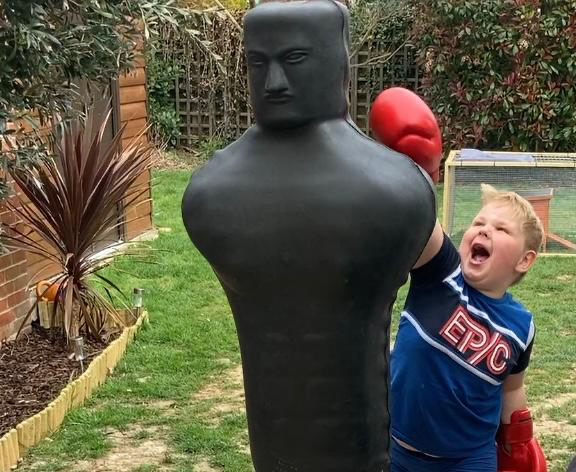 100 rounds with my boxing dummy
100 laps of the pond (a total of 2.25 miles)
100 bounces on the trampoline from two children
100 fairy cakes baked and decorated
100 cricket balls hit
100 netball passes & 100 netball goals
100 pages read of my book
100 skips with a skipping rope
100 star jumps
100 oat biscuits baked
100 netball goals
100 karate punches
100 laps around the garden
100 balls caught
100 runs with my brother
100 metres swimming (in blocks of 10 metres)
100 jumps and run 100 circles from two children
100 times of writing "Tomorrow will be a good day"
Of course not forgetting that Mr Burden and his family ran 110km
We are pleased to say a fantastic £850 has been raised for all the above efforts, which will go towards the running track.
We wanted to give a special thanks to all the children who took part, they will be awarded 25 house points each for their tremendous efforts.
The family of Captain Tom have been completely overwhelmed by the efforts of those who took part, so thank you for sharing photos under #CaptainTom100. We will also be writing to them to let them know about the amazing efforts of our children.
Of course, if you would like to still take part in this fun fundraising activity, please do download the sponsor form and let Lindsay Taylor (FOGWS2020@outlook.com) know you are taking part.
In terms of a quick update on the running track, we are pleased to be able to report that FOGWS should have completed their fundraising efforts for the track after the Spring raffle has closed along with some fantastic grants that have been granted to the school. There will be an announcement on what the track will look like and when the work will start in due course. We really do appreciate all those who have helped us to be able to provide this fantastic facility to the school and for the children. It will encourage them to take part in their daily mile as well as continue to encourage the importance of exercise.
A big thank you again for helping us to get over the finish line!
FOGWS - Friends of Great Waltham Primary School