New Sensory Room Progress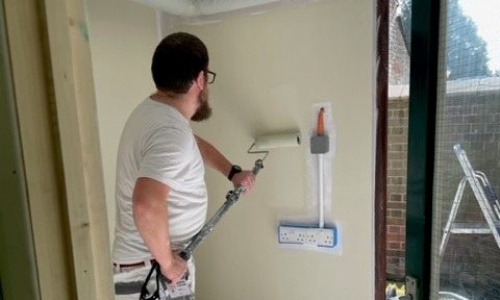 A huge thank you to one of our parents, Mr Lappin for kindly giving up his time to decorate our new sensory room.
Mr Lappin is a professional painter and decorator who volunteered his time to help us complete our project. The children and staff are delighted with the progress on this new space and the room is now in use. The next steps are to instal further sensory equipment.
You can contact Mr Lappin directly via his business facebook page: https://www.facebook.com/DJLappindecorating/