Tesco volunteers clear the way!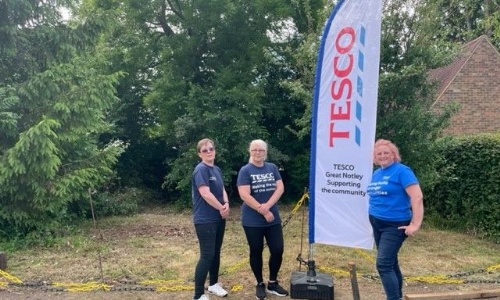 Volunteers from Tesco Great Notley spent the day at school!
Huge thanks to the staff of Tesco Great Notley, who gave up their valuable time, clearing our wild life area.
Not only did they fill a 6 yard skip, by clearing brambles and other vegetation, but they also found two secret ponds containing frogs, a huge bug hotel and a Carpenters bees nest!
Thank you to the team for all your hard work- It's very much appreciated!